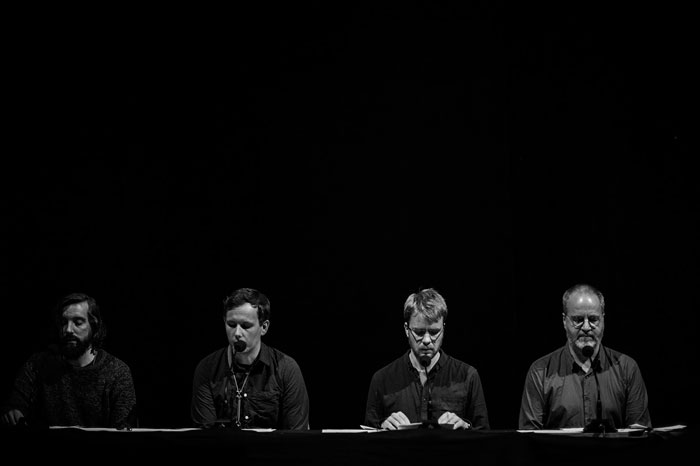 VENTE. LYTTE. SPILLE. SLUTTE.
Commission for "Kitchen Orchestra", autumn 2017. Durata: 20 min.
A performative text-work that is exploring and challenging the expectations for improvised music and the conventions surrounding the genre. In a series of choreographed movement material, various spoken scenarios give us a glimpse into the range of possibilities of what could exist - addressing potentiality, self-reflection and doubt. 
Written for and in collaboration with Marius Munthe-Kaas, Dag Egil Njaa, Olav Stener Olsen, Didrik Ingvaldsen, Johan Egdetveit og Dominique Brackeva.